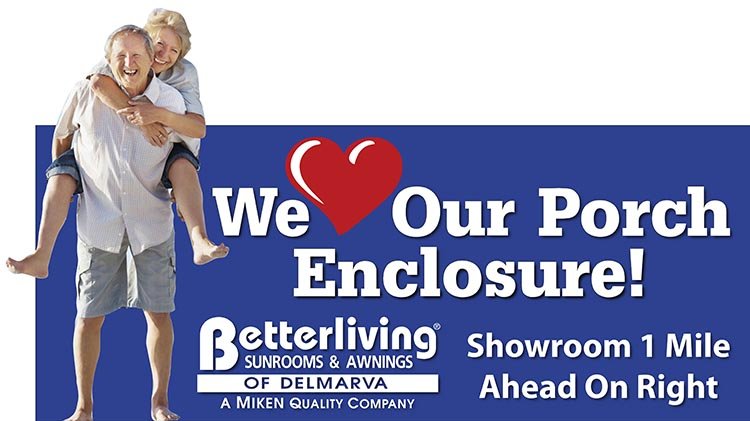 Welcome to Betterliving of Delmarva, the exclusive providers of Betterliving three season, extended season, year round sunrooms. For over 50 years, homeowners throughout the US and Canada have been discovering a better way of living with Betterliving products.
At a fraction of the time of conventional construction, Betterliving can transform your unused deck or patio into the focal point of your home. Relax, entertain or host family and friends in style.
Wide expanses of glass and screen allow you to enjoy your yard and watch the seasons change all around you. Experience the joys of living on the Delmarva shore no matter what the season. Enjoy the summer sun or the vibrant colors of the fall as you sip your morning coffee from the comfort of your Betterliving of Delmarva sunroom.
Join the thousands of homeowners in the Delmarva area and the rest of the US and Canada that are already experiencing the affordable solution that Betterliving have provided them. It's more than just a great name…it is a whole new way of living…Betterliving!