3-Season Patio Rooms & Year-Round Sunrooms
3-season patio room and all-season sunrooms are the perfect way to transform an average house into an exceptional home.
With distinctive sunroom designs built for hundreds of customers, Betterliving of Delmarva is the area's authority on sunroom and patio room design and installation. Our professionals are ready to show you all their sunroom designs and help you turn your house into the home of your dreams.
Benefits of Sunrooms
Here are just some of the many reasons people have  chosen to improve their homes and enhance their lives with a Betterliving Patio Room and Sunroom additions:
Create a private "vacation" spot right there at home
View your gardens and the backyard without bugs
A wonderful way to add beautiful extra living space
Provide a spot with unique atmosphere for entertaining
Enjoy spending time in natural light
A transition area between their pool or yard and their home
As a hot tub shelter
Create a comfortable indoor dining area that feels like it's outside
Design a family game-room or TV-free zone for grate family time
Sun or Patio Room Custom Designs
Whether your reasons are some, all, or none of the above, one thing is guaranteed: Your Betterliving Delmarva sunroom or patio room will be custom designed to complement your home and you'll love it when it's finished! Best of all, our maintenance free designs will leave you with plenty of free time to enjoy every sun-filled moment in your new space.
Visit Our Sunrooms Guide to see all the options and create your very own private sunroom or patio room.
Get started with an on-site visit! We'll survey your location and collaborate with you to draw up a sunroom design that integrates your vision for the completed interior space, the exterior architecture of your home, and the aesthetics of your outdoor setting.
We Proudly Install Betterliving Patio Rooms and Sunrooms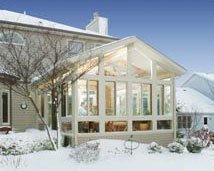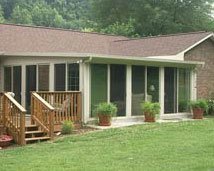 Three Season
Our most popular option, allows you the flexibility to use the space whenever you desire, while offering the best value for your sunroom dollar. Our fully engineered aluminum ...
More Information